What if some of our favourite characters would live in our world? What if they shared some aspects of our daily lives with us? Please tell me, I'm not the only one thinking about this – but for some time I haven't been able to not think about how some characters' Instagram feed would look like. So … yes. I figured I should get creative, pull out photoshop and build some feeds for favourite characters, imagining what they would post. That was the birth of a new blog series I lovingly named
Fandom Feed Friday
.
On my own Instagram account, I asked you what some of your favourite characters are. I got a nice little list of names and fandoms that I all jotted down. And then I got to work. I already made almost 20 of them; thinking up account names, bios, some form of aesthetics. To be honest, most of the feed follow a more aesthetic style than party pictures or something like that. There certainly are some characters that would definitely post some party pictures, but I tried to use as little pictures with people on them as possible. Still, it was so much fun and I already grew to love this series.
After I was done with several feeds (or manipulations, you name it), I once again went back to Instagram an asked which fandom you'd like to see first. The possible picks were the Grishaverse, the Throne of Glass series, the ACOTAR series or We Hunt the Flame. While your wishes lay extremely close together, there had to be one winner: Throne of Glass. So that's what this week's Fandom Feed Friday will be about. I picked only a few characters to start with – this series has way too many characters to put them all into one post (because I sure as heck would miss someone). But I'm sure that there will be another post for Throne of Glass in the coming weeks.
This time I picked some of my favourite characters (and probably those that are most prominent in the series): Aelin, Dorian, Lysandra, Manon and Rowan. Click to enlarge the picture!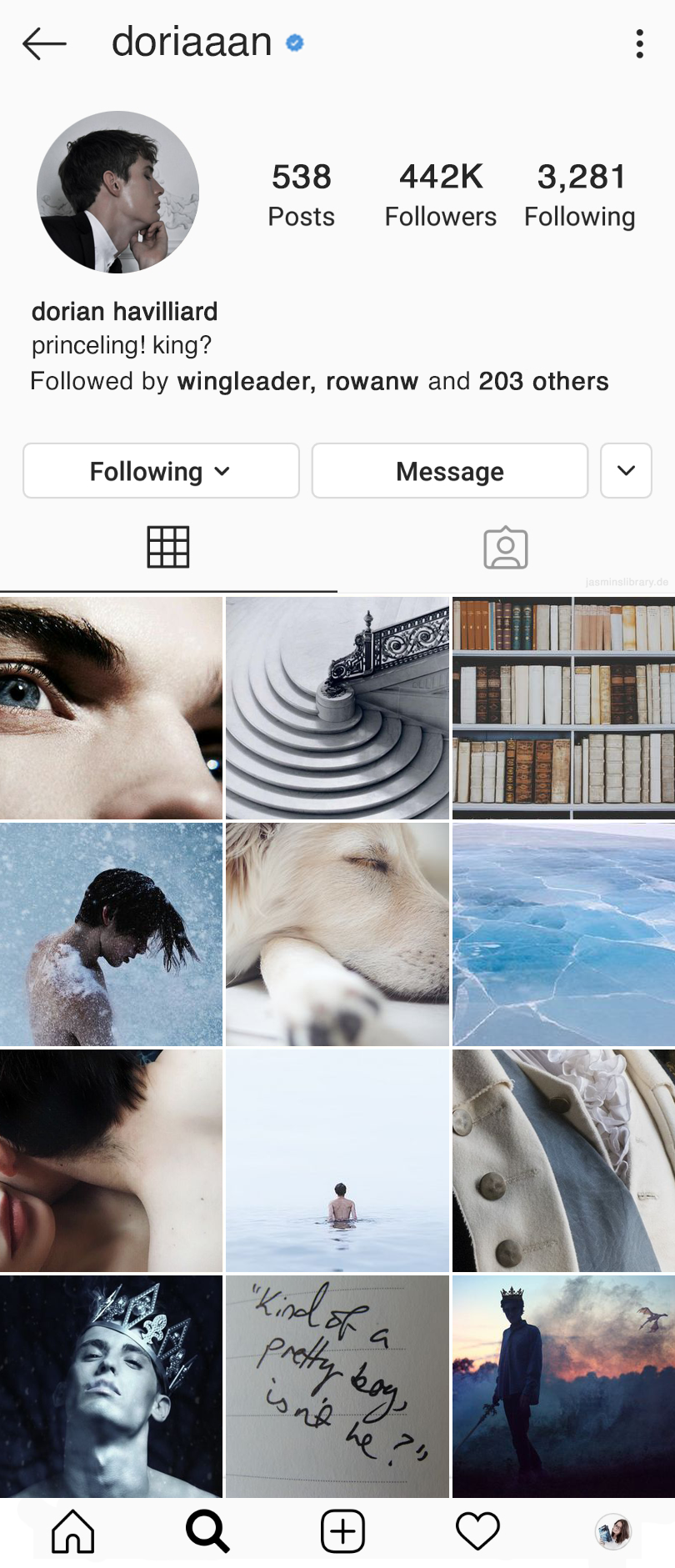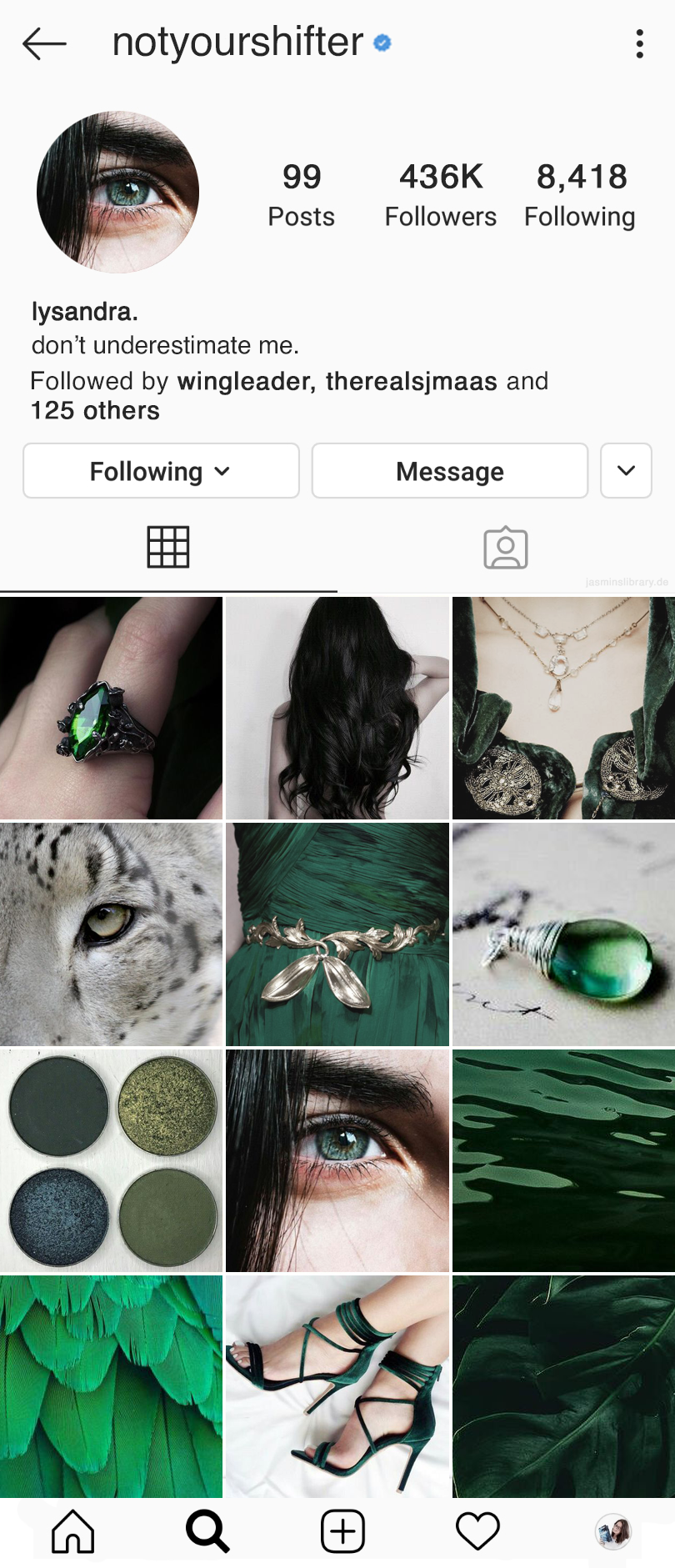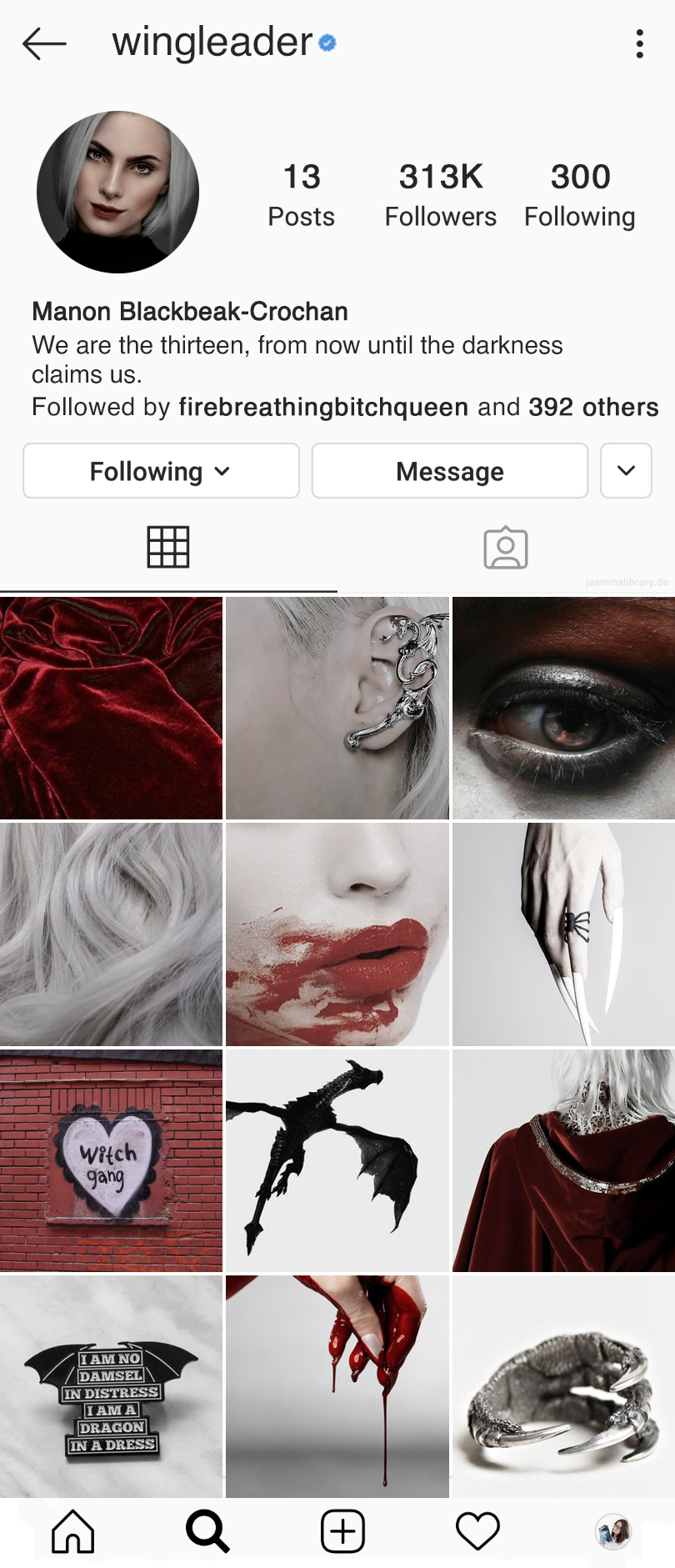 I hope you enjoyed seeing these fake feeds and will be there for next week's edition. I also put these up on an excluded page, where you can see all of the feeds in one place, my Pinterest, and on my Instagram – if you want to, check it out. This will also be the place where I'll be posting the polls on which fandom shall be posted next! Of course, you can also leave a comment down below on which fandoms/characters you'd like to see!
Lots of love,
Jasmin